Specification
Product Name
Bubble Foil Heat Insulation with Aluminum Foil and PE Bubble
Main Material
Pure Aluminum Foil / Metalized PET Film & Polyethylene Air Bubble
Material Structure
MPET / Bubble
MPET / Bubble / MPET
Al Foil / Bubble / Al Foil
Al Foil / Bubble / Bubble / Al Foil
Al Foil / Woven / Bubble / Al Foil
Al Foil / Woven / Bubble / Woven / Al Foil
Al Foil / Bubble / White PE
Flam Retardant Green PE / Al Foil / Bubble / Al Foil
Thickness
2.5-8mm
Bubble Size
10x2.5/4/5mm; 20x6/7/8mm
Roll Dimension
1.20m x 30m; 1.2m x 40m
Roll Weight
10-18 kg
Roll Diameter
450-650mm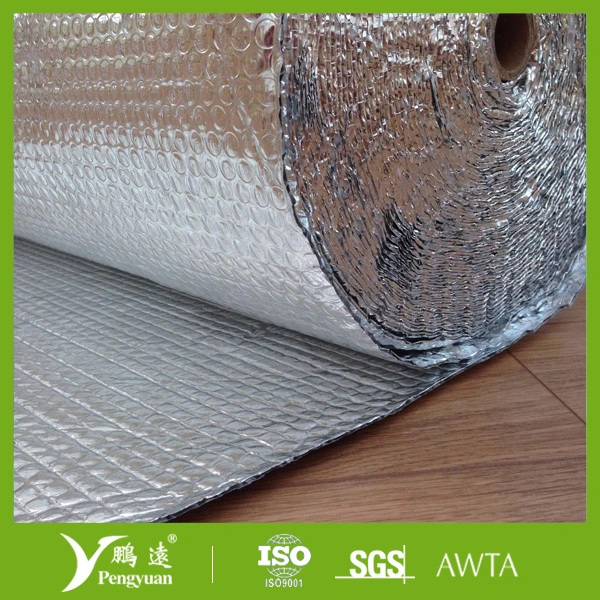 Features
1. Light weight, clean, thin and good flexibility.
2. High R-Value performance, reflecting up to 97% of radiant heat flow.
3. Increase productivity, save energy, heat reduction, and environmental save.
4. Safe to handle, quick and easy installation, competitively priced.
5. Delivers easy, cost effective for roofs, ceilings. walls and floors.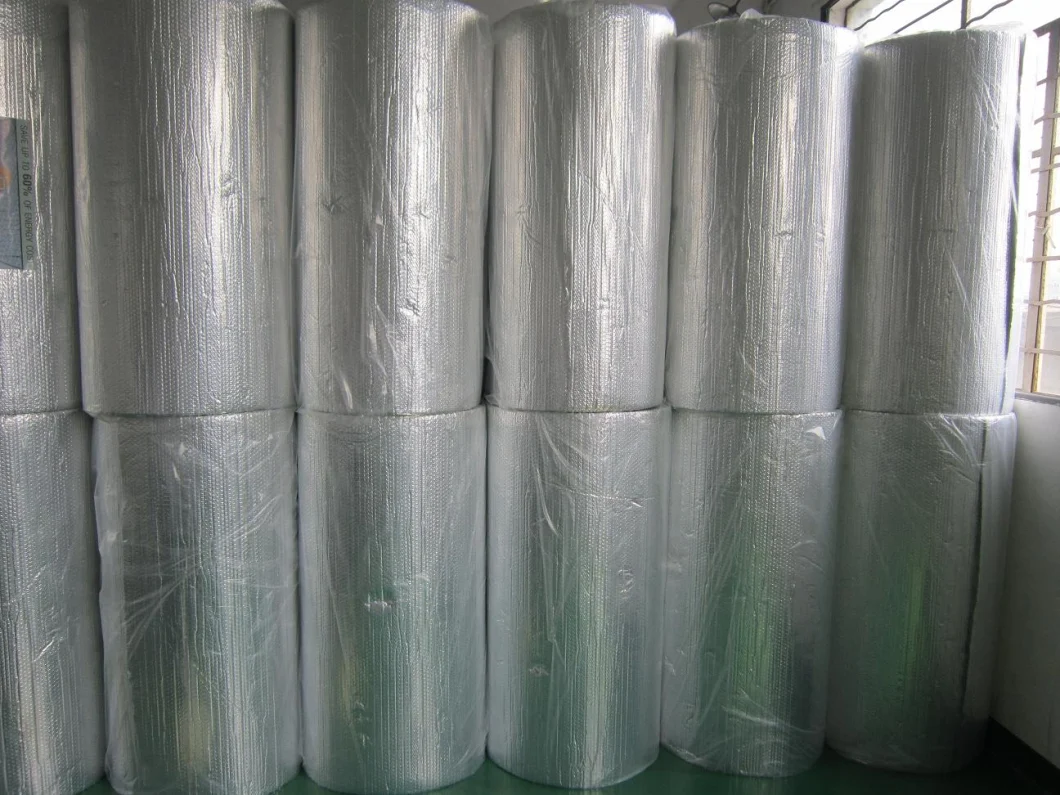 Usage and Applications
1.HVAC Ducting
2.Building Wrapping
3.Clay tile roofing
4.Metal Roofing
5.Boiler/Furnace/Steam/Sauna Room Insulation
6.Cold Room Insulation
7.Hot/Chilled water or steam pipe
8.Thermal Tank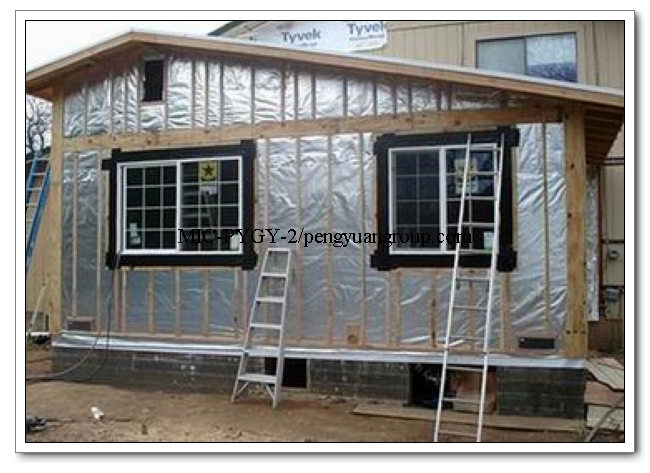 Delivery
Depend on quantity. For regular products, generally 15days delivery time. For other products, 25 days or more according to production schedule.
Our main products :
· PY1-Woven Foil(MPET)
· PY2-Foam Foil(MPET)
· PY3-Bubble Foil(MPET)
· PY4-Foil Scrim Kraft
· PY5-MPET coated PE;Aluminium Film
· PY6-Paper Foil (MPET)
· PY7-Nonwovens Foil (MPET)
· PY8-Fiberglass Cloth Aluminum
· PY9-Reflective Fabric
· PY10-Finished Products