1. Pvc vinyl flooring introduce:
PVC floor is the most common and popular floor in soft floor. Because of its superior performance and environmental protection ( The main raw material PVC material and calcium carbonate are non-toxic renewable, non-toxic, no radiation, no formaldehy, benzene, phenol and other harmful chemical substances, low lead, cadmium and other heavy metals), no radioactivity, fire prevention, ultra light ultra-thin, applicable geothermal, and so on, PVC flooring has replaced ceramic tile and wooden floor in developed countries, becoming the first choice of ground decoration materials.
2. Product Details:
Floor t

hickness

3.5mm to 5.5mm

WearLayer thickness

0.3mm to 0.5mm

Material

stone and virgin pvc material

Size

6"*36";6"*48";7"*48";9"*48";187x1227mm;236x1227mm;238x1230mm

Dryback

Yes

Click

valinge and unilin

MOQ:

2500sqm with new colors
500sqm with our stock colors

Embossment

Wood(deep,light,line and register), Marble(slate,sand stone) and Carpet

Packing

10pcs/ctn;72ctns/plt,(2400-4000)sqm/plt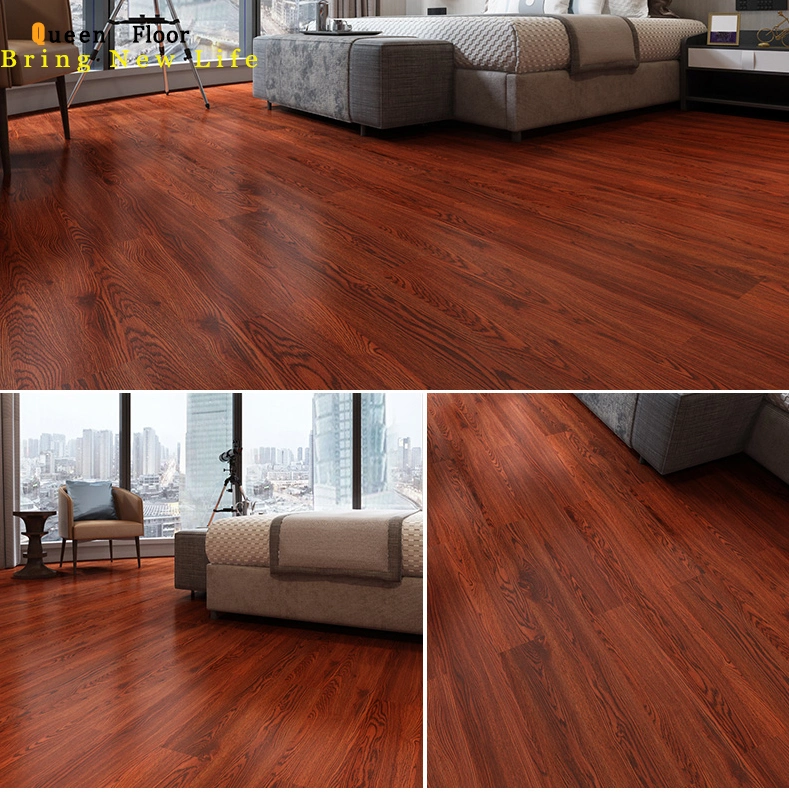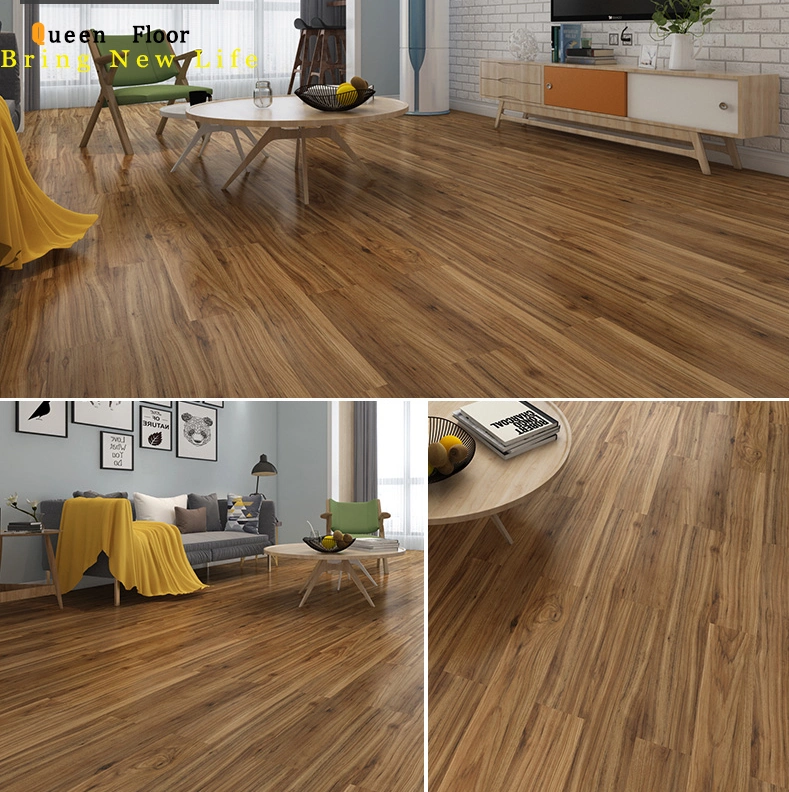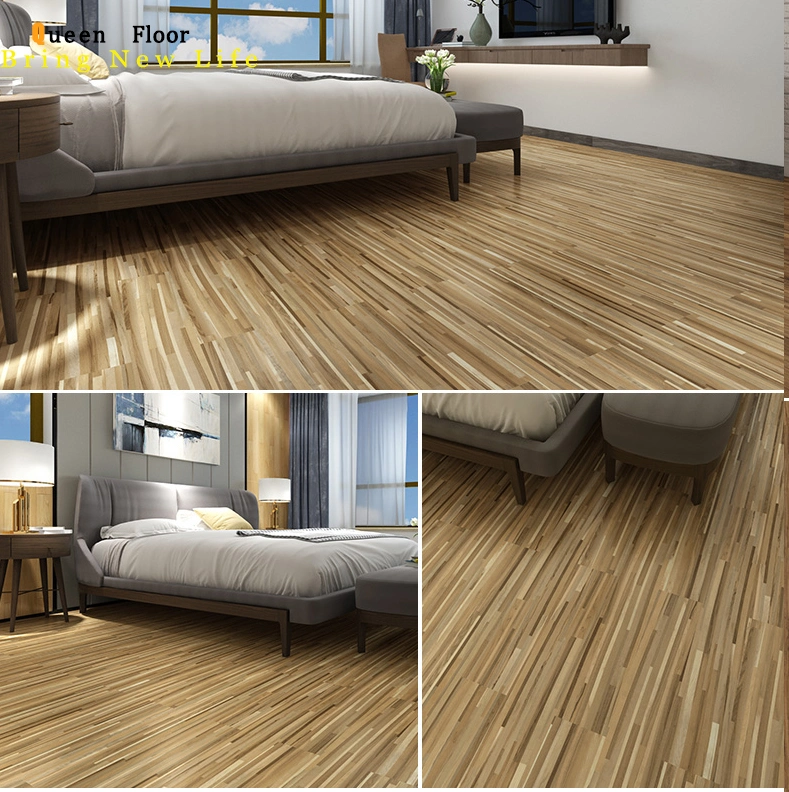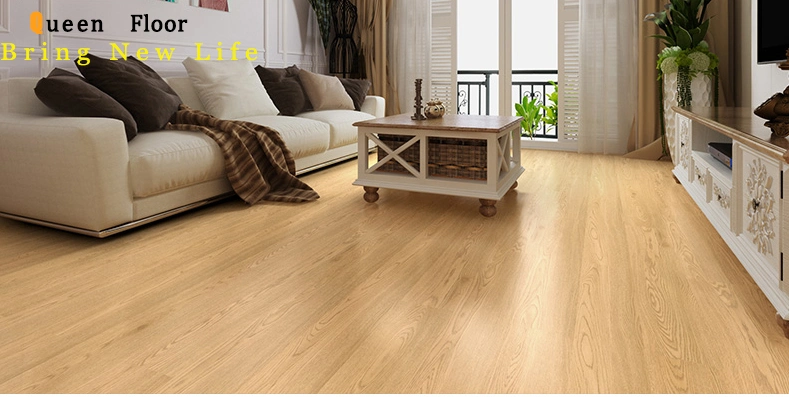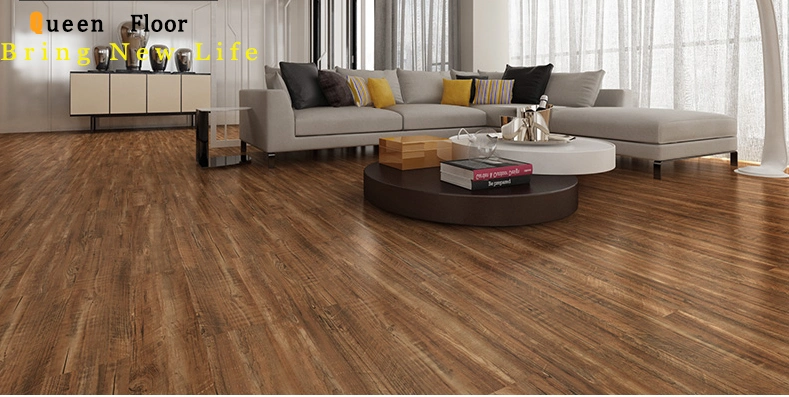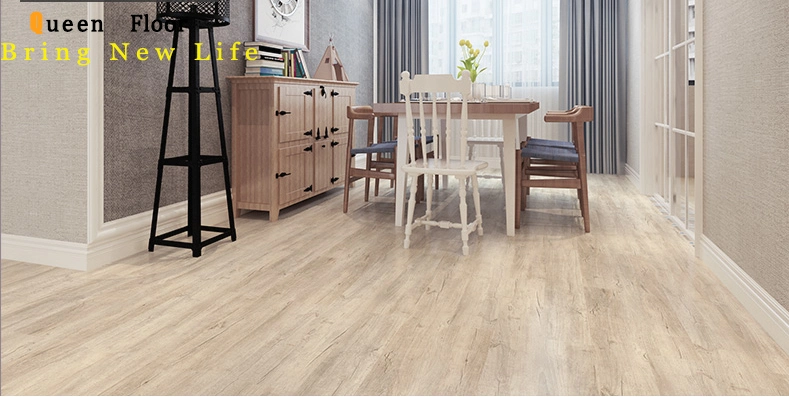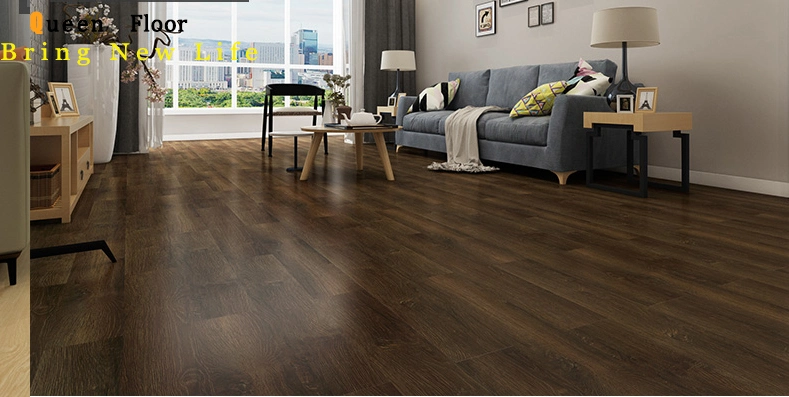 3. About us :
Liaocheng Queen Trade Industrial Corporation Limited, established in July 2008 and locate in chiping district of Liaocheng city, Shandong province, China. Near The beautiful Dongcang Lake. And at the present time, we have a total of about 100 employees which include various professional service staff and technicians.

Our Corporation engage in the business of first-class and high-end wood products such as Engineered&Laminate flooring and PVCWallpaper /primed MDF moulding , Laminate flooring accessories. Our goal and mission is to provide worldwide high-end consumers with high quality products and superior service, The corporation management focus on planning and developing brand, designing new products, managing and Supervising our subsidiary factory's production process, promote and sell products to the world market, and positively develop the important overseas market by the mean of direct investment.

Due to good quality management and sound reputation, we now has gained many top honors: China top brand, China most famous brand, Drafter of national standards, and our products have passed CE Authentication, FSC Authentication, ISO9001 and ISO14001 Authentication.
4. Workhouse and Machines:
(1) Basic material process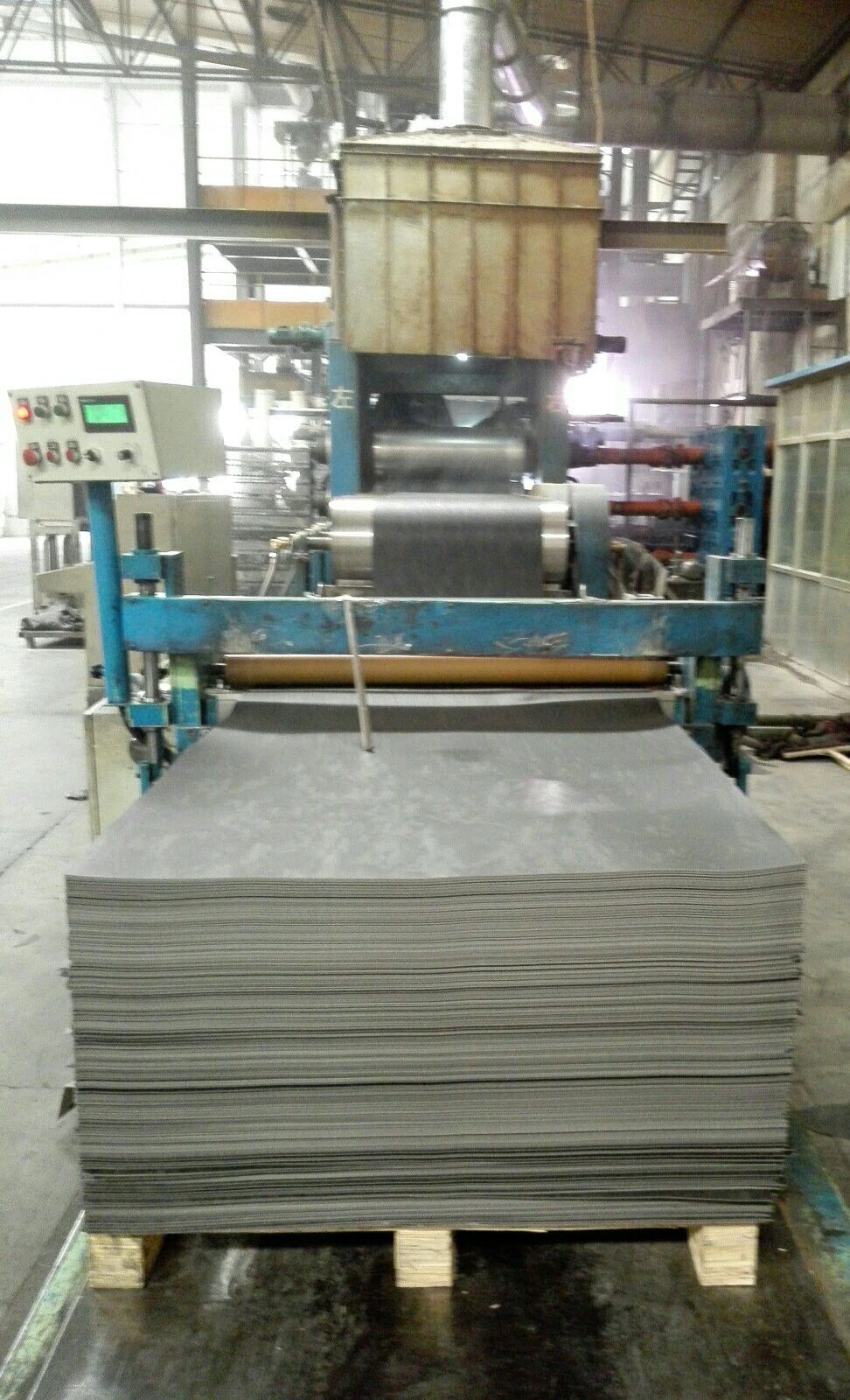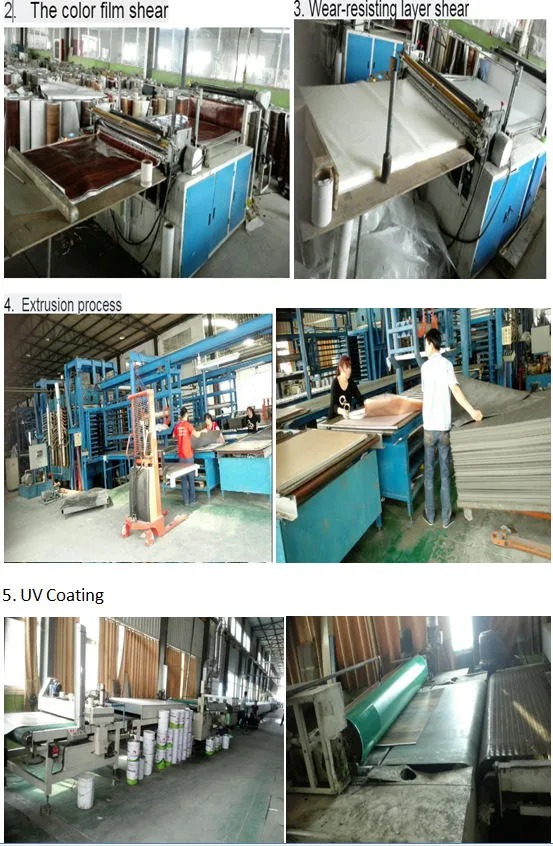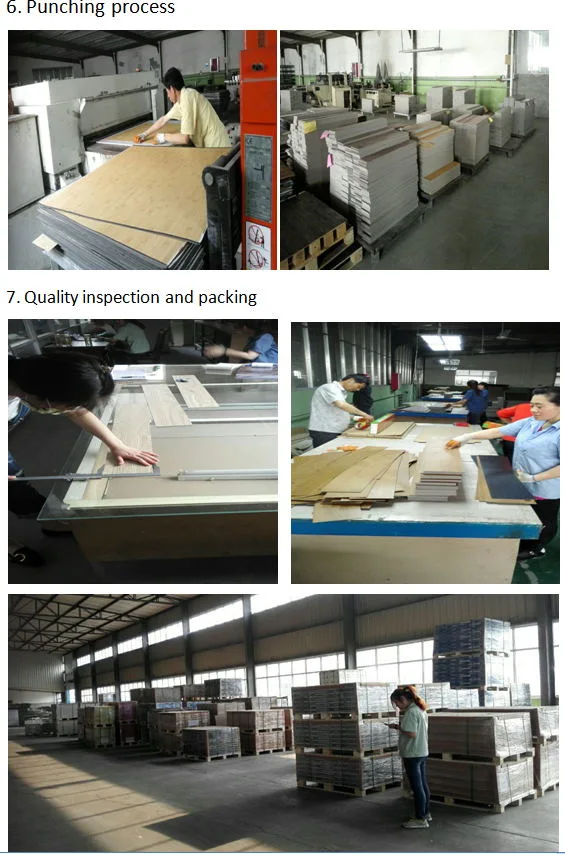 4. Shipping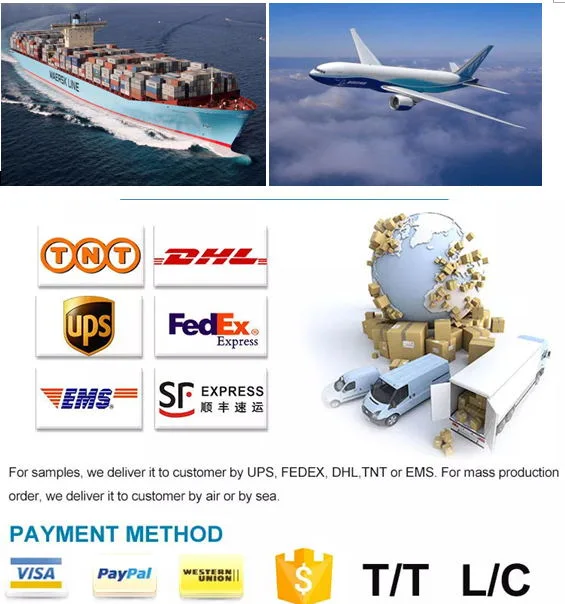 5. Certificate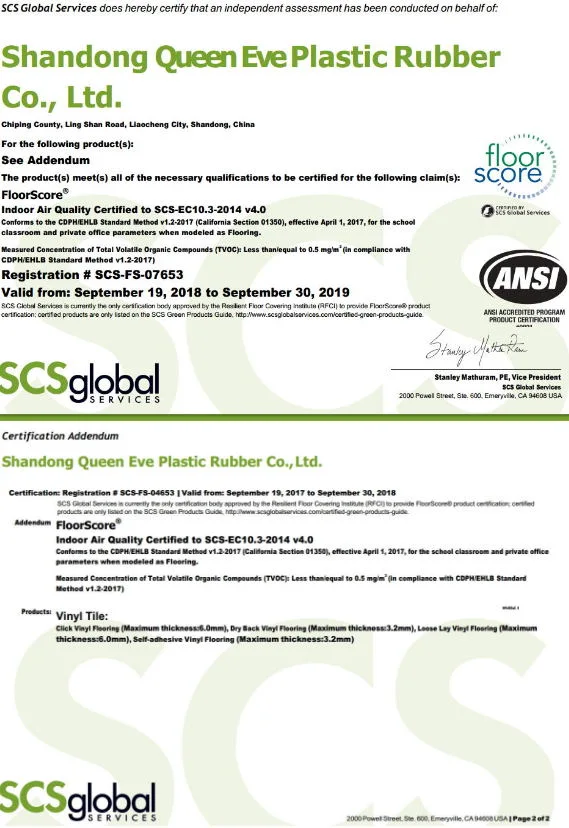 Thank you for visiting our website, if you are interested in our product or have any questions, please contact us !